About
Independent Mortgage Broker and Financial Advisor, based in Montreal, and licensed in the province of Quebec.
Uniquely tri-licenced in Mortgage brokerage, Life Insurance, and Investments.
In each of my businesses, I am not tied to any companies' products or services allowing me to find the best solutions for my clients.
Being tri-licensed means I am well positioned to advise my clients on how to achieve all their most important financial objectives with the least amount of risk and in a tax efficient manner.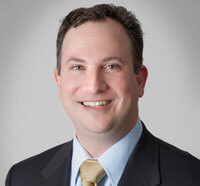 Mortgage brokerage service overview:
As your mortgage broker, I represent you, not the lender.
I can help you with purchases, refinances, mortgage renewals, second mortgages, home equity lines of credit, cash back mortgages, reverse mortgages, owner occupied or rental properties, and more.
I specialize in tough deals. (Self-employed, Impaired credit, New to Canada, no down payment)
First Time Home Buyers. I take pride in making the process as smooth as possible from pre-approval to closing. No suprises.
I deal with a wide range of lenders including major banks, credit unions, non-bank lending institutions, and private lenders.
Pre-negotiated rates means no haggling.
In most cases my services are free, as I am compensated by the lender.
Affiliated with one of Canada's largest mortgage brokerage firms, Mortgage Intelligence Inc.
Licensed through the L'Autorite des Marches Financiers. (AMF)
Member of the Mortgage Professionals Canada.
Go to Mortgage Page
Life Insurance overview:
Solutions for individuals, families, and business owners.
As an independent Life Insurance Agent, I am able to shop the market for the best solutions for my clients.
Life Insurance products: Term Life, Mortgage Life, Universal Life, Whole Life.
Living Benefits: Disability, Critical Illness, Health & Dental, Travel
Insurance Investments: Segregated Funds, Annuities, Variable Annuities.
Retirement Planning
Estate Planning
Insurance business conducted through Warren Ross Financial Services Inc.
Licensed through the L'Autorite des Marches Financiers. (AMF)
Member of the Chambre de Securite Financiers. (CSF)
Go to Life Insurance Page
Investment Services Overview:
My services include investment management, retirement planning, education planning, and tax efficient investment strategy's.
I offer RRSP's/RRIF's, Tax Free Savings accounts, RESP's, Mutual Funds, and more…
Through my Life Insurance license, I can offer investment products uniquely offered through life insurance companies.
Being licensed in mortgage brokerage, life insurance, and investments, I take a global approach to maximizing my clients wealth in a tax efficient, and risk adjusted manner.
Affiliated with Quadrus Investment Service Ltd, a division of Great West Life.
Licensed through the L'Autorite des Marches Financiers. (AMF)
Member of the Chambre de Securite Financiers. (CSF)
Go to Investments Page